PlayStation Plus has an astounding line-up of PS4 and PS5 games for players to download for free in April. This month, players can get Days Gone, Oddworld: Soulstorm, X-Morph: Defence and LEGO Worlds for free.
Free PS4 Games for the Month of April
Days Gone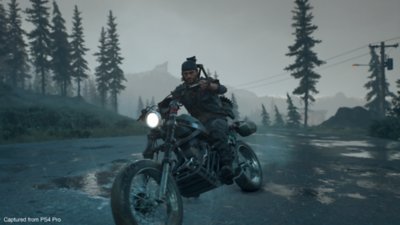 Step into the shoes of outlaw biker and bounty hunter Deacon St. John in Days Gone, a massive open-world action-adventure set in the hostile Pacific Northwest high-desert. Any mistake could be your last as you try to carve out a new life and survive the horrors of a broken world ravaged by feral creatures known as Freakers.
X-Morph: Defence
A unique fusion of a top-down shooter and tower defense strategy. You are the X-Morph – an alien species that invades Earth to harvest its resources. Strategize in the build mode by carefully selecting various types of alien towers or throw yourself right into the battle. Build mazes for incoming enemies in an environment that provides exceptional planning freedom. Tear down buildings and collapse bridges to support your defense or to simply indulge in a spectacle of unprecedented destruction.
LEGO® Worlds
EXPLORE. DISCOVER. CREATE. TOGETHER. LEGO® Worlds is an open environment of procedurally-generated Worlds made entirely of LEGO bricks which you can freely manipulate and dynamically populate with LEGO models. Create anything you can imagine one brick at a time, or use large-scale landscaping tools to create vast mountain ranges and dot your world with tropical islands. Drop in prefabricated structures to build and customize any world to your liking. Explore using helicopters, dragons, motorbikes, or even gorillas and unlock treasures that enhance your gameplay. Watch your creations come to life through characters and creatures that interact with you and each other in unexpected ways. In LEGO Worlds, anything is possible!
Aside from the above, PlayStation 5 users are also getting a free game exclusive to the latest generation console.
Oddworld: Soulstorm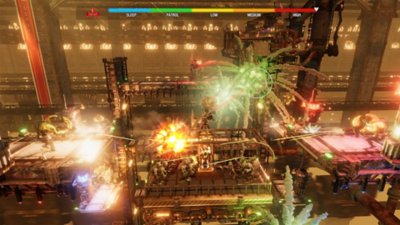 Set directly after the events of 2014's Oddworld: New 'N' Tasty, embark on the second chapter of Abe's heroic journey. Oddworld: Soulstorm sees Abe transformed from a clueless Mudokon cog to an unlikely hero who rises to become a beacon of hope in the fight against Glukkons' mega-corporate machines.