Just like big companies and their Triple-A titles, Indie companies release great games too. You might not have heard of these games, but you should definitely give them a go. It's the Steam Summer Sales after all and there are 10 games we think are worth your time.
Stardew Valley
Image via Steam
Oh Stardew Valley, my love. If you love the Harvest Moon franchise on portable consoles, you'll definitely love Stardew Valley. The developer has been dropping hints about multiplayer coming sometime after summer 2017. 
Darkest Dungeon
Image via Steam
Want something more challenging? Darkest Dungeon may provide you just that, with it's gothic roguelike turn-based RPG that requires you to recruit, train and lead your team of flawed heroes against unimaginable horrors. Darkest dungeon essentially plays like a card game and is on offer on Steam for 60% off.
Torchlight II
Image via Steam
Or maybe you want something nostalgic to play this summer holiday, try Torchlight II. This hack and slash action RPG filled with bountiful treasures and bloodthirsty monsters, is currently at a 75% cut. If you haven't yet added the game to your collection, now's a good time to get it.
The Binding of Isaac (Rebirth)
Image via Steam
The Binding of Isaac: Rebirth is yet another rougue-like game that's old but gold. The remake of the original brings additional features and improvements to the game's graphics.  Consider picking it up since the game and its DLCs are both on discount. 
Terraria
Image via Steam
If you love fast-paced multiplayer action and simple but aesthetically pleasing buildings then try Terraria . Despite being released in May 2011, Terraria is still receiving constant updates that brings new content. A great game to pour hours into with your friends.
Don't Starve Together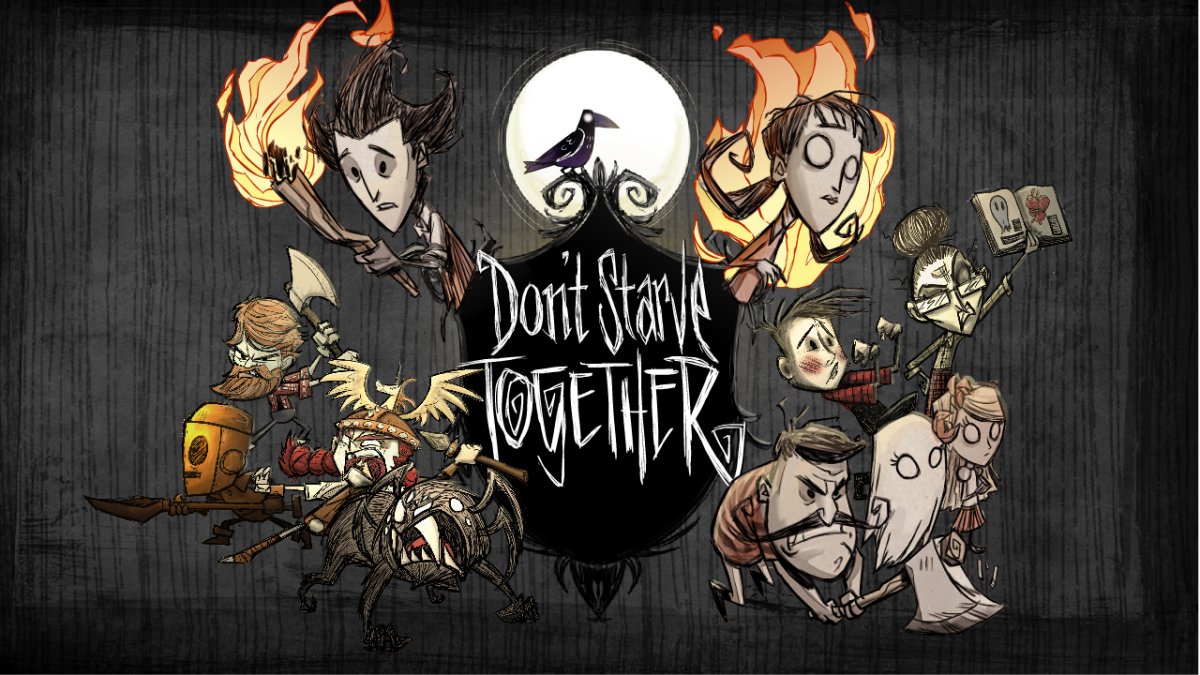 Image via Steam
The survival genre is pretty much the trend in gaming these days, and Don't Starve Together offers you that and more. The game will generate a random world each time you make a new one, expect varying experience. The game also has increased difficulty in Multiplayer so grab a few friends and don't starve together. 😉
The Jackbox Party Pack
Image via Steam
If you enjoy having a good laugh with your friends on game night, then Quiplash, or rather, any game from Jackbox Games comes highly recommended. Be it trivia, drawing or just plain luck, Jackbox Games is definitely fun for everyone. The entire franchise is pretty much half off this Summer Sale.
Overcooked
Image via Steam
Maybe you want to play a game that looks more like a game-game, not so much a card/board game. Overcooked offers unique and challenging levels that would otherwise be a really dull game, with simple controls and recipes to follow. Do note that the co-op mode only supports local multiplayer if you're planning to play it up with your friends.
Everspace
Image via Steam
Love a good challenge, explosives, sci-fi, and spaceships? Everspace has it all, with its fast-paced action as you dogfight enemies, challenging maps, and barf-inducing controls, now at a 20% discount!
Tabletop Simulator
Image via Steam
Love the good old board and card games but don't want to leave your room? Tabletop Simulator is here to save your day! Every card or board game in stores are ready for you to play, as long as its available in the Steam workshop. Nothing says friendship like a +4 card in UNO, am I right?
---
A few honorable mentions that almost made the cut but are currently in Early Access are – The Forest, Stonehearth, Oxygen Not Included, Colony Survival and Dead Cells. I would recommend getting them once they pass Alpha Testing. 
Check out our other articles featuring 10 well-known games you can consider getting here.